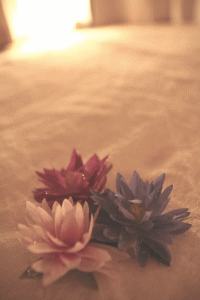 Dear visitor,
 My massage salon and school are for women-only,
 and reservation is required by the previous day.
 


*Please take a notice.
・ I work alone at my salon, so I can not do couples massage. 
・ I'm sorry, if you come to my massage salon directly without a reservation,
  probably I can't answer the intercom while at my work.
 Please send me an e-mail or reservation form to check my schedule.
・ I only accept cash.

   
 E-Mail  tai-sabai@mbn.nifty.com  
 (Please write your name and phone number)

 Reservation form https://tai-sabai.com/form.html

 Phone  075-241-4545 (I don't understand English well, so could you please
 speak in Japanese?)
 I can't answer the phone at my work. Please send me an e-mail.

  ◎You are not sure how to get in touch with me,
 or when you would like to take a home visit massage,
 you ask concierge to contact me.
 
 To concierge,
 施術中やレッスン中、営業時間外は留守番電話になっていることがあります。
 簡単に お名前 電話番号 予約希望とお話しいただければ、
 後ほどこちらから連絡致します。
 外出中は私の携帯電話から連絡させていただきます。



Yelp
Thai Traditional Massage has the six points !


1.Yoga
2.Acupresure
 3.Meditative
4.Exercise
5.Reflexology
 6.Healing Art

The combination of Yoga, Acupresure,
Meditative, Exercise, Reflexology
make Thai Traditional Massage.
It's a very unique healing art which
improves overall health and well being..    
                            by ITM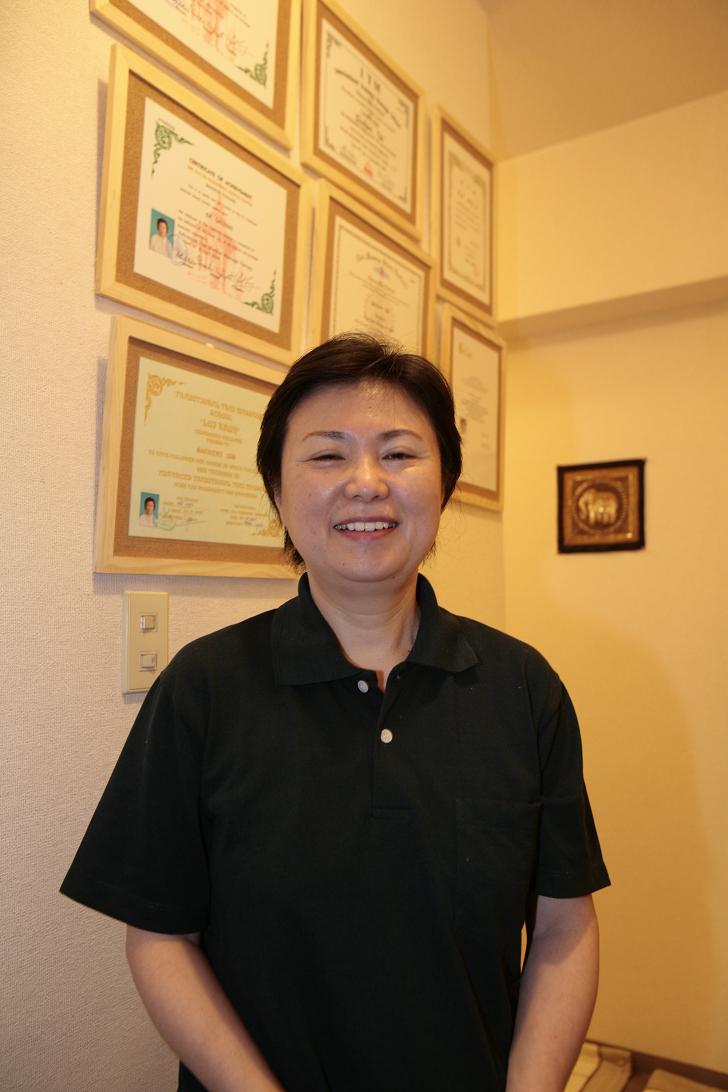 I give you Thai traditional massage with Zen Shiatsu.


    "It's like a thousand gentle waves washing the body"
Thai massage is a form of manipulative healing therapy.
  It uses aconbination of stretching and pressure movements to balance
  the flow of energy and to treat muscles, ligaments, joints, bones,
  connective tissue and internal organs.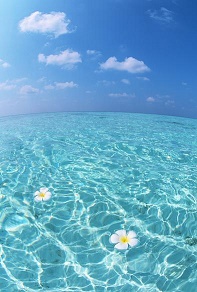 The roots of the Thai traditional massage lie in Buddhism.
When Buddhism spread from India to other parts of Asia,
The monks brought their medical practices with them
as an integral part of the religious system.
Buddhism reached Thailand around the 3rd century BC.
Where temples were build, medical schools and dispensaries
were build adjacent to them and so religion and medecinewere as one.
Massage and other healing arts were taught
in the monasteries and practised within the family.

by the book of Step-by Step Thai Massage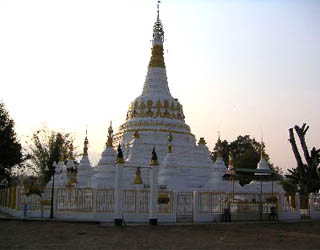 A MANTRA TO THE FATHER DOCTOR SHIVAGO

OM NAMO SHIVAGO SILASA AHANG KARUNIKO
SAPASATANANG OSATHA TIPA-MANTANG PAPASO
SURIYA-JANTANG, KOMALAPATO PAKA-SESI WANTAMI
BANTITO SUMETASO AROKA SUMNA-HOMI (3times)

PIYO-TEWA MANUSSANANG PIYO-PROMA NAMUTTAMO
PIYO NAKHA SUPANANANG PININSIYANG NAMA-MIHANG
NAMO-PUTTAYA NAVON-NAVIEN NASATIT-NASATIEN
EHI-MAMA NAVIEN-NAWAE NAPAI-TANG-VIEN
NAVIEN-MAHAKU EHI-MAMA PIYONG-MAMA
NAMO-PUTTAYA (X1)

NA-A NA-WA ROKHA PAYATI VINA-SANTI (3times)
English translation

We invite the spirit of our father, the Father Doctor Shivago,
who comes to us through his saintly life. Please bring to us the knowledge
of all nature, that this mantra will show us the true medicine of the Universe.
In the name of this mantra, we respect your help and pray that through
our bodies you will bring wholeness and health to he body of our client.

The Goddess of healing dwells in the heavens high,
while mankind stays in the world below.
In the name of the Founder, may the heavens be reflected in the earth
below so that this healing medicine may encircle the world.

We pray for the one whom we touch, that he will be happy and that any illness
will be released from him.
Foot refrexlogy is one of the holistics medicens to improve whole system
of human body by stimulating reflex zones on a foot.
Reflex points are stimulated in order to treat specific organs.
It is a healing massage performed on the feet using fingers with oil,
and sometimes a short wooden stick. This is one of the greatest
and most relaxing massages


An early Egyptian tomb drawing depicts
what looks like a modern day Reflexology session
and the fact that it was found in the Physician's tomb
seems really relevant.
The hieroglyphics read "Please do not hurt me"
and the reply is "I shall act so you praise me".

Reflexology therapy developed further in the early
Twentieth Century.
Dr William Fitzgerald, discovered that the body could be divided into 10 zones.
By pressing a certain part of the body in a particular zone,
a pain could be relieved elsewhere in that same zone.
In the early 1930's Eunice Ingham, an American Physiotherapist,
continued to pioneer the 'Zone Therapy' theory of Dr Fitzgerald.
Interested in further reducing the pain experienced by her patients,
she looked into Zone Therapy and discovered that applying thumb
pressure onto the foot, in particular,
would help the body to start a self healing process.

In 1977 Father Josef Eugster, a Swiss missionary to Taiwan,
was suffering from severe rheumatoid arthritis in his knees.
Health for the Future, by Swiss nurse Hedi Masafret.
He read it. When he first used reflexology on himself
he could barely stand the pain, but he kept at it. Within two weeks,
to his amazement, the arthritis disappeared, never to return.
"I suddenly got the insight that reflexology could be my new mission method,
an easy way to approach people and help those in need," says Fr. Josef.
With such a dramatic and successful introduction to bodywork,
it might come as no surprise that Fr. Josef proceeded to popularize
reflexology throughout Taiwan and other Asian countries.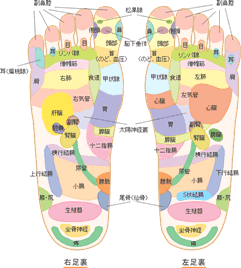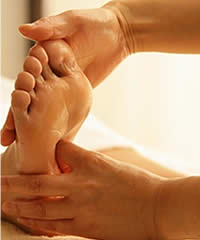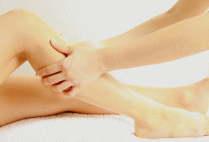 I treat your foot and leg with using good oil.
          
Treatment

Thai traditional massage

1hour     ¥4,730

1hour half  ¥7,095

2hour     ¥9,460
 

Taiwanese foot refrexlogy massage

    1hour     ¥4,730   

consumption tax included

for ladies only